Recreation Stockings
Through some ingenious math, I can recreate your traditional family Christmas stocking from just pictures. Get a new stocking for the new in-law or grandbaby in your family to make them feel included.
Past Recreations
Antique Angel Stocking

Antique Sleigh Stocking

Antique Santa Stocking

Antique Candle Stocking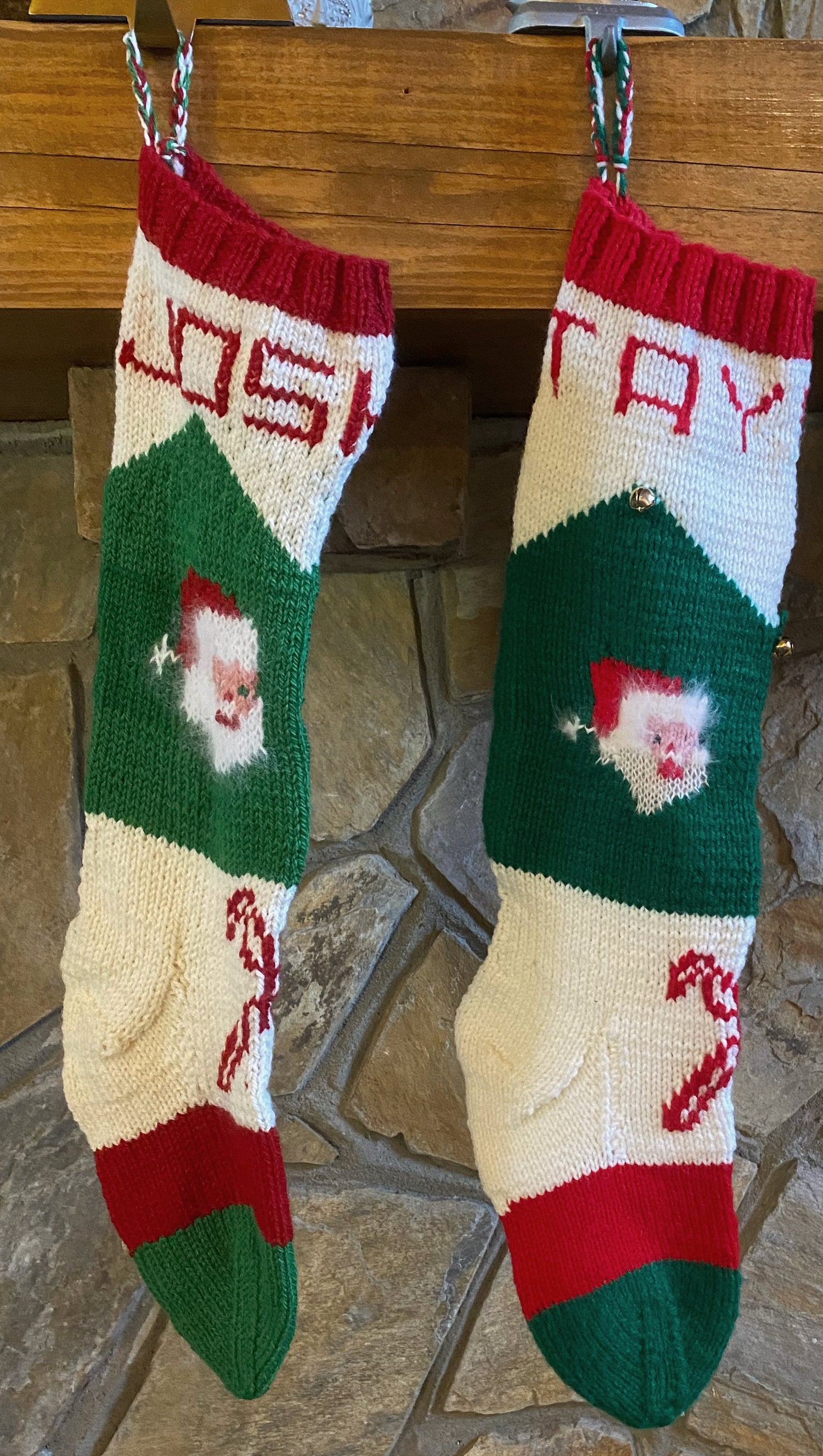 What do I need from you?
If your family stocking is knit, I can recreate it! All I need are pictures to make a replica of your stocking!
​
I will need pictures of each section of your stocking as well as the heel and toe so that I can design a similar stocking. I will also need to know the size of the stitches to match the size of your stocking, so I will also need pictures with a ruler placed horizontally and vertically on the stocking.
​
With these pictures, I will create a chart of your stocking and send it to you for approval to be sure I didn't miss any details due to the limitations of the pictures. After that, I will whip up your stocking and mail it to you!
Buy one now!